About Anatomy Gifts Registry
Mission Statement: Anatomy Gifts Registry (AGR) of Hanover, MD is a division of the Anatomic Gift Foundation, a non-profit organization founded in 1994. The mission of AGR's caring and compassionate program is to serve meritorious scientists, clinicians and educators with expertly prepared human anatomical gift specimens.


Facility:
AGR maintains a contemporary surgical skills training center featuring a modern atmosphere coupled with a technologically advanced conference and classroom suite. Additionally, the organization hosts an on-site crematory. To make arrangements to visit AGR, please contact us at (800) 300-5433 or by email at info@anatomygifts.org. If you are a medical institution or researcher, please call our Technical Services Department directly at (410) 553-0525.


Public Trust and Standards of Operation:
As one of the oldest and largest independent non-profit whole body donation programs, Anatomy Gifts Registry has transparency and public trust in program operations. Combined with donor acquisition by first-person consent through the willed body program, this allows AGR to meet the regulatory requirements of governments and IRBs. All accepted donation cases comply with the Uniform Anatomical Gift Act (UAGA).
AGR works with many researchers and educators from many diverse backgrounds and fields.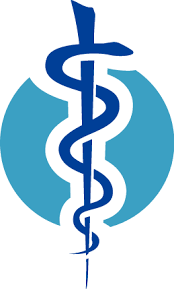 Some examples of the many studies that benefit from human tissue donation through the AGR program include:
Anatomy and Physiology Student Education and Labs
Alzheimer's, Dementia, and Parkinson's Research
Cranio-Maxillofacial Surgical Technology
Drug Therapy
Emergency First Responder Training
Medical Resident Training
Minimally-Invasive Surgical Technology
Musculo-Skeletal Enhancements
Neurosurgery
Orthopedic Device Technology
Otolaryngology
Pain Management
Robotic Cardiac and Thoracic Surgical Training
Sports Medicine Surgeon and Physician Technique Development
It is important to note that all researchers, clinicians, and educators participating in the AGR program must enter into a binding agreement ensuring strict adherence to AGR Tissue Use Policy and ensuring AGR's oversight as to how the donated tissues are utilized. All applicants wishing to work with AGR must be approved and meet several mandatory factors including scientific and educational merit of their work.